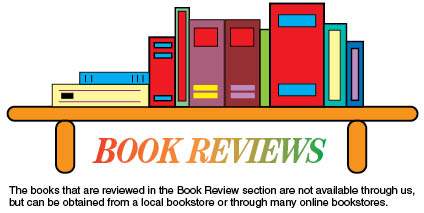 JESSE: A TRUE STORY OF REDEMPTION
by LaVern Vivio. Tekton Publishing, © 2013,
163 pages, $13.99 (paperback), ISBN-13: 978-0-89098-750-6

One of the things I have learned over the years is that people really find personal stories to be interesting and helpful, especially when they are written with openness and honesty about tough times in life. Our personal story of why I left atheism has had more copies printed than any single book or booklet we have done. It also brings much more mail volume (both negative and positive) than any scientific explanation we have attempted.
LaVern Vivio is a well-known radio personality in the Nashville, Tennessee, area and we reviewed in our March/April 2011 journal a wonderful work of hers titled Constitution of Faith. She writes very well with a good sense of humor and an intelligent approach to the faith issues of our day.
In this book Vivio tells her own story. It is raw and personal, dealing with racial prejudice in her family, in society, and in the church, the role of blind faith and tradition which raised faith issues for her leading to a long struggle with faith and choices in life. Vivio openly explains how all of these things led to bad choices by her personally, and by others who had varying degrees of faith. Her one common friend who stuck with her and gave her meaningful advice was "Jesse."
Vivio traces her long faith struggle, and how her friend Jesse helped her work through these things. The story is compelling, relevant, and brings in everything from apologetics to struggling with guilt and the long-term effect of bad choices.
This book will be helpful to any reader, and especially to young adults who have struggled with their own battles of faith. We recommend it highly.