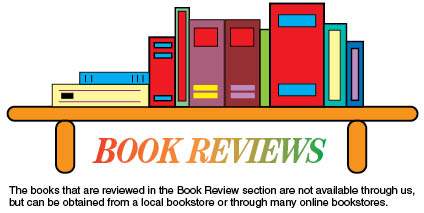 God's Crime Scene
by J. Warner Wallace, David C Cook, Publisher, © 2015,
320 pages, $17.99 (paperback), ISBN-13: 978-1-4347-0784-0

J. Warner Wallace is a "cold case homicide detective." What that means is that he comes to a crime scene long after the crime has occurred, and by careful analysis and observation uses the evidence to come to a conclusion of what happened, and in many cases, who did it. Forensic scientific investigation is an important scientific method of investigating crime, and the book uses actual cases that Wallace has been involved in to show the reader how evidence is gathered to determine the facts of the crime. He then applies these methods of examining evidence to investigating whether God exists.
The book is divided into eight chapters, each beginning with an actual crime and the evidence that Wallace and his fellow detectives used to reach a conclusion. Was the crime an inside job, was the evidence tampered with, was there an author, was intelligence involved in planning, is deductive reasoning being applied, was there a choice, was it premeditated, is there a moral imperative, and is there exculpatory evidence? All of these are demonstrated in real crime situations, and then the method used is applied to evidence for God's existence.
The scientific material in the book is well done, accurate, and easy to understand. Like his first book, Cold Case Christianity, Wallace draws on scientists, apologists, and even atheists to make his points. There is virtually no denominational bias in the book and the diagrams and sketches in the book are useful aids in understanding the author's points.
We recommend this book highly. It is a unique and useful approach, and would be helpful in answering the questions of college students and professional people who have doubts.