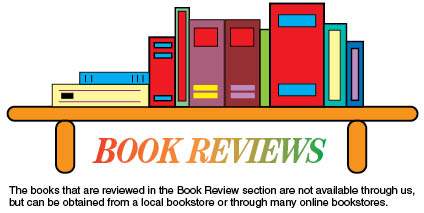 Caring Beyond the Margins
by Guy Hammond, Illumination Publishers, © 2012,
176 pages, $14.00 (paperback), ISBN-13: 978-0-9855749-5-6

The church has not done well in handling the issue of homosexuality. Recent court rulings on gay marriage and increased activity by gay activists have compounded the struggle Christians have with this issue. This is the most helpful book I have seen on the subject. It will challenge some of our perceptions, but it will give us direction and a better understanding to help us with this difficult subject.
A major point of this book is that same-sex-attracted people do not have to express that attraction in sinful, destructive lifestyles. Guy Hammond is a man with same-sex attraction, who has engaged in immoral homosexual activity. Upon his conversion to Christ, he left the sinful activity, but he still has the same-sex attraction. Many Christians will struggle with his repeated statement that he will never be a heterosexual. That does not mean he will engage in sinful sexual activity, but what attracts him physically will not be what attracts heterosexual men. With God's help he has not allowed his same-sex attraction to lead him into sinful activity. In fact, he is married to a woman and has four children.
The titles of the chapters in the book tell what the book contains: (1) Homosexuality versus same-sex attraction: which is it? (2) How homosexuality deceived me. (3) Practical help for same-sex-attracted Christians. (4) Practical help for husbands and wives. (5) Practical help for parents. (6) How to share your faith with LGBTQ people. (7) Answering the most often asked questions about homosexuality. (8) Letters for those who look for strength in weakness.
Guy Hammond has a ministry called "Strength in Weakness" which is designed to train Christian leaders and members of the church to work with those who are same-sex attracted. My personal opinion is that this book should be required reading for every Christian living in the twenty-first century.