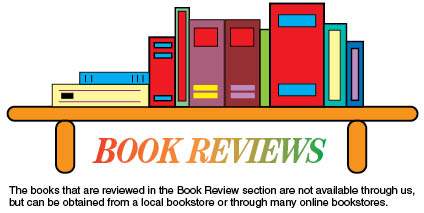 Life After Suffering: A Memoir of Subversive Hope
by Chris Williams, Wipf & Stock (wipfandstock.com), © 2011
151 pages, $19.00 (paperback), ISBN-13: 978-1-60608-701-5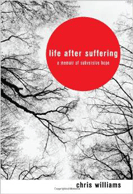 Many years ago we had a great tragedy in our church family when a domestic problem erupted in a shooting which left a wife and her unfaithful husband dead, and two college-age boys without immediate family. Chris Williams is the younger of those two boys, and he is the author of this book. The book is subtitled "A memoir of subversive hope." Chris has earned a Master of Divinity degree and this training, and his own experience,enabled him to use Jeremiah's writing of the exile of Israel as a study of suffering on a very personal level.
Williams begins the story by talking about mankind's struggle with the pain of loss. He then traces the struggle of his family and how it affected him up to the point when both parents died in what authorities said was a murder-suicide. He explains what helped and what did not help him through the enormous pain which he felt after the death of his parents. He uses Israel's loss of their culture and identity as revealed by Jeremiah as a vehicle to explain his own feelings and his personal recovery. Chris speaks of suffering through the reality of enduring and abiding hope, showing how we can help one another when our world caves in.
This book is very different from any other I have read on suffering. Not only does Chris write with great skill and expression, but he bares his own soul and his own feelings in a totally open and honest way. If you or someone you know is dealing with deep emotional and spiritual pain from a family struggle or loss, this book will be uniquely helpful. Theologians will find the deep discussions of God's role in the struggles of life to be challenging and useful.
We recommend this book highly to any adult reader. It is a personal testimony of dealing with pain and offers helpful insights to those who are in the midst of struggling with a tragic loss of someone they love.