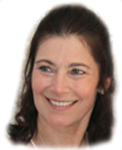 WHAT IS FAITH IN GOD'S WORD?
We can approach this topic from an evidential point of view. God does not expect us to believe in him or his Word blindly, without proof or evidence. The whole Bible and the world (Dead Sea Scrolls, archeological, and scientific findings, etc.) are full of many kinds of evidences showing the Bible to be what God says it is: His God-breathed revelation to man. (Galatians 1:11, 12; 1 Thessalonians 2:13; 2 Timothy 3:16; 1 Peter 1:12; 2 Peter 1:20, 21).
However, I want to approach this practically. For those of us who believe that the Bible is God's Word, what does that belief mean to us? Does believing cause us to read it, study it, even meditate on it? Does it change our behavior and attitudes? What does real, biblical faith mean? The book of James is very clear that "faith without deeds is dead" (James 2:26). "Faith by itself, if it is not accompanied by action, is dead" (James 2:17). "I will show you my faith by what I do" (James 2:18). Indeed, "faith without deeds is useless" (James 2:20).
So, what kind of faith is James (God) talking about? Our faith, if it is genuine and sincere, should change the way we think, feel, and act. Christian faith is not just going to church and saying we believe the Bible; but, actually doing what it says! "The man who says, 'I know him,' but does not do what he commands is a liar, …" (1 John 2:4). "This is love for God: to obey his commands" (1 John 5:3). "Why do you call me, 'Lord, Lord,' and do not do what I say?" (Luke 6:46). "Whoever claims to live in him [or believe in him] must walk as Jesus did" (1 John 2:6).
Real biblical faith is transformational. "And we, … are being transformed into his likeness." (2 Corinthians 3:18). God's Word and his Spirit have the power to change us from the inside out. "The mind controlled by the Spirit is life and peace" (Romans 8:6). This is the challenge to all of us who say we believe in God and in his Word. Are we letting God and his Word change us? "For the word of God is living and active. Sharper than any double-edged sword, it penetrates even to dividing soul and spirit, joints and marrow; it judges the thoughts and attitudes of the heart" (Hebrews 4:12). Are we conforming our lives and our thinking to his Word? "Be transformed by the renewing of your mind" (Romans 12:2) "Be made new in the attitude of your minds" (Ephesians 4:23). Are our hearts and minds being purified by his Word and his Spirit? "Purify ourselves from everything that contaminates body and Spirit" (2 Corinthians 7:1). This is a daily (hourly), life-long challenge and process for all who claim to have faith in God and his Word.
— Cynthia Clayton

Picture credits:
©Patty Gibson