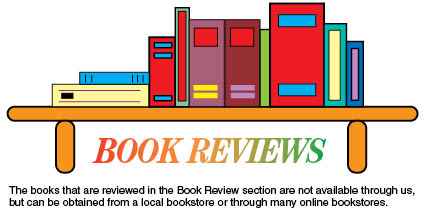 Who Made God?
by Edgar Andrews
EP Books USA (P.O. Box 614, Carlisle, PA 17013), 2009,
303 pages, $16.99 (hardcover), ISBN-13: 978-0-85234-707-2


The author of this book is a professor of materials science at the University of London where he set up the department and has been the dean of engineering. In 1986 he debated Richard Dawkins on the notion that "The Doctrine of Creation is more valid than the Theory of Evolution." His book

From Nothing to Nature

is well known, especially in Europe.

If you are looking for a strong academic response to the atheists of our day, this is a book you will find very useful. Andrews is a strong Bible student and has written two Bible commentaries and a variety of works on science and theology. He writes with humor and a keen awareness of the apologetic issues of our day. The book is divided into 17 chapters with chapter titles that reflect the author's style. The first chapter title is "Sooty and the Universe" with "who made God" as the subtitle. Sooty was a glove puppet on a children's program in the UK that started in the 1950s. Andrews uses devices like Sooty to point out the weakness of atheist arguments.

The second chapter is titled "Yogurt, cereal and toast" and starts with quotes from Alice in Wonderland. Andrews makes the following statement: "… far from explaining everything, science actually explains nothing. What science does is to describe the world and its phenomenology in terms of its own specialized concepts and models." He then demonstrates that concept in depth explaining quantum mechanics along the way.

Andrews takes on Dawkins and Victor Stenger in depth, but also finds weakness in some apologists like Francis Collins. This is a challenging, intelligent, thorough, and deep book. It is very well written, and is a great book to give to a skeptical college student. We recommend it as a tool to challenge intellectual people who are disturbed by Dawkins and his allies.


---
Back to Contents Does God Exist?, SepOct11.