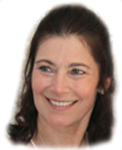 THE IMPORTANCE OF THE SEASON
Unfortunately, as with all holidays, we may overlook the reason for the holiday and just be thankful for the time off. Kids get off school and adults get a break from work. Our hope with this issue is to encourage each one of us to think about what the holiday stands for and what that means for each one of us personally.
Thanksgiving, traditionally, was a day to celebrate the abundance of the harvest with family and close friends. Most of us living in this country have abundant material blessings, and all of us have the opportunity to better our lives and the lives of our children. We have free public schools and free libraries, and technology allows most of us access to free information. With education comes opportunities to enrich our lives. The fact that we live in a country where we are free to do what we want, within the constraints of our laws, is an amazing blessing we often take for granted. I hope each one of us counts our many blessings, not only on Thanksgiving but every day we are alive.
Christmas is a Christian holiday focused on the birth of Jesus Christ. The reason we give gifts on Christmas is because God, the Creator, "loved us so much that he gave us his only Son" (John 3:16). John 1:1, 14 says, "The Word [God] became flesh." Jesus Christ, the man and the Son of God, "laid down his life for us" (1 John 3:16). Jesus willingly gave his life so that we could be "reconciled to God" (2 Corinthians 5:18 – 21).
Christmas is a time of gift-giving and love. "Dear friends, since God so loved us, we also ought to love one another" (1 John 4:11). I cannot think of a more timely or needed message in our world today. But it is a message that must be internalized and acted upon individually in each of our lives. Maybe, if each one of us takes that message to heart and starts to show more kindness, patience, and compassion for others, we can make this world a little better.
All of us at the Does God Exist? ministry wish all of you a joyous and peaceful holiday season full of love and gratitude.
— Cynthia Clayton
Picture credits:
©Patty Gibson