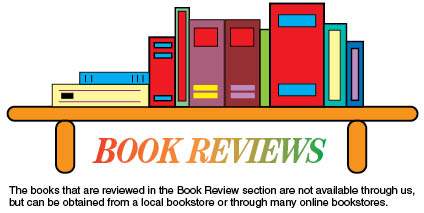 Heaven's Door
by Wayne Leeper, ©2013, 36 pages (paperback)
Available from Wayne Leeper at 1711 Hollow Oak Drive,
Lebanon, TN 37087 or wdleeper@gmail.com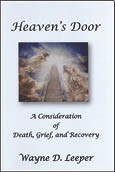 If you have ever wanted to send someone who just lost a loved one an attractive little booklet that is designed to use the Bible as a source of comfort and encouragement, this new work by Wayne Leeper will be of interest to you. It only has 36 pages, and it is not an apologetic, but it is a high quality, attractive little book designed to give "A consideration of death, grief, and recovery" (the subtitle of the book).
What Leeper has done is to collect comments by well-known people, scriptures from the Bible, and personal suggestions by himself to comfort and encourage people in times of grief and loss. Having suffered this in the death of my wife in 2008, I can see the value of such a booklet. It is attractive and printed on high-quality paper.
In the first 26 pages of the book Leeper discusses different aspects of life and death from Scripture. In the last nine pages he traces life from birth to childhood to young adulthood and then marriage, parenthood, middle age, retirement, death, and eternity. He gives the Christian view of how we go through the process of life and into eternity. It is beautifully written, sensitive, and biblical in its development.
This is a book for Christians who are in the trauma of losing someone they love, but it will be useful and encouraging to any believer contemplating life and death.