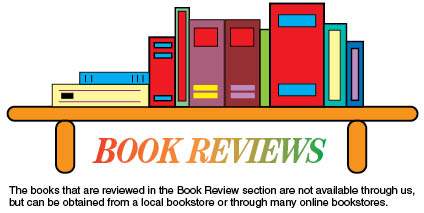 Why I Believe — One Person's Story
by Marion Owens, Does God Exist? publisher,
© 2013, 15 pages, $2.50 (paperback), ISBN-13: 978-0-9840596-4-5

From time to time the Does God Exist? ministry prints a book or booklet that we feel would be of interest to our readers. In this case we are offering a different testimony on how a person has acquired faith. John Clayton's story is well known and is available in his booklet Why I Left Atheism which has been in print for over 40 years. His story was coming from a family that did not believe in God and never went to any kind of church. Marion Owens grew up in a religious, Bible-believing home with strong family and church relationships. As a youth he did not know anyone who did not believe in God. He went to a four-year Christian college and left home to teach English. He rented a room from a family in which the husband was an atheist who taught Sunday School. This sent Mr. Owens "back to the drawing board" regarding his faith, both in the existence of God and in belief that this God is the God of the Bible.
The 15-page booklet is not an in-depth or scientific apologetic on the existence of God, but deals with the things that compelled Mr. Owens to believe that the Bible was not of human origin. This is a theological approach using the Bible's internal evidence, not external evidence. Mr. Owens is an English teacher with a knowledge of history and hermeneutics. For people struggling with belief in the Christian system and integrity of the Bible, this booklet will be very useful.
Because we have printed this booklet, we can offer it at our cost. We are including our own story Why I Left Atheism to offer a very different approach to coming to faith. The two booklets are available together for $2.00 postage paid from Does God Exist? PO Box 2704, South Bend, IN 46680-2704, or online through doesgodexist.tv.