In the first two chapters of Genesis we find two accounts of God's creative activity (Genesis 1:26 – 31 and 2:4 – 25). The first account describes the creation of the universe, life on earth, and human beings from a broad, "cosmic" perspective. The second account is more personal and adds additional details about the creation of human beings. The accounts are brief and there is so much more that we would like to know, but there is still important information in these chapters about God and his creation.
SOME PRELIMINARY THOUGHTS ON GENESIS 1 – 2
When we approach the Genesis account of creation it is good to keep several thoughts in mind. Some of these include the following:
1. GENESIS IS A VERY ANCIENT DOCUMENT.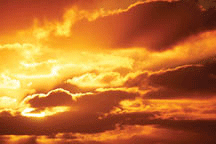 Genesis is thousands of years old and comes from a very different time and place. For this reason it is important to take into consideration the historical and cultural background, language, and literary style when interpreting the book.
2. THE PRIMARY PURPOSE OF THE GENESIS — ACCOUNT WAS THEOLOGICAL.
Genesis was originally written to the Hebrew people and gave them a theological foundation for their faith and basis for their religion. Genesis set God apart from the pagan gods of polytheism and explained God's role in the universe. The accounts also explained the relationship between God and human beings and the place of humans in the world that God had created.
3. GENESIS WAS WRITTEN TO BE UNDERSTOOD BY PEOPLE OF MANY DIFFERENT SOCIAL, CULTURAL, AND TECHNOLOGICAL BACKGROUNDS.
Genesis was written in simple, straightforward language that could be understood by people of many different backgrounds living over a period of thousands of years.
4. GENESIS CONTAINS ONLY A SUMMARY OF GOD'S CREATIVE ACTIVITIES.
Genesis was not intended to be an exhaustive account. What we do have is an outline or sketch of the actual events. Genesis may not give us all the details, but there is enough information upon which to base our faith in God as the Creator.
5. THERE IS MORE THAN ONE POSSIBLE INTERPRETATION OF THE GENESIS ACCOUNT.
Several interpretations of the Genesis account have been proposed. This reminds us that interpreting a passage like Genesis is not an easy task and we need to be patient in trying to come to the best and most reasonable interpretation.
WHAT DOES GENESIS 1 – 2 TELL US ABOUT CREATION?
Volumes have been written in an attempt to answer this question, but only a few brief comments will be given here. In doing so, we need to allow Genesis to speak to us rather than forcing our own personal opinions on the text. This is necessary for properly interpreting any biblical passage, and Genesis is no exception.
If we allow Genesis to speak to us, we will see several important points about the creation. Here are some of them:
1. THERE WAS A BEGINNING.
Science cannot explain the existence of matter, but most scientists will affirm that the universe had a beginning. This agrees with the first verse in Genesis that describes the beginning of the physical universe.
2. THERE IS NO TIME REFERENCE IN GENESIS 1 – 2.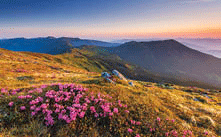 Exactly when the "beginning" occurred was not specified. Therefore, the age of the universe, or the date of creation, was not given in the Genesis account. In the past some individuals have tried to calculate a date for the creation from genealogies, but this method is questionable.
Scientists have given an age for the universe in the range of billions of years, and this has worried some who believe in the Genesis account. The God described in the Bible, however, is eternal and exists outside of time. Such a Creator could have formed the universe either billions of years ago, or last week. It does not matter because God is not limited by time.
3. THERE WERE AT LEAST TWO TYPES OF CREATIVE ACTIVITY BY GOD.
One of the original Hebrew words used in Genesis (bara) was used to describe the direct creation of something. This word is used in the Old Testament only in reference to God and is translated as "create" or "created." The word is found in Genesis 1:1, 21, 27; and 5:1 – 2 where it refers to the creation of matter, creation of conscious life, and the creation of human beings.
There are other words or phrases that describe further creative acts. Genesis 1:2 seems to suggest that the initial creation was not complete and required further creative activity by God. These additional creative acts can be identified usually by the phrase "let there be" or simply the word "let" (see for example: 1:3, 6, 9, 11, 14, and 20). In each of these examples God is further shaping and forming the basic created matter after the initial creation.
4. THERE WERE SPECIFIC PERIODS ("DAYS") OF CREATIVE ACTIVITY.
These creative periods provide a basic outline of God's activities. Are these literal 24-hour days, or could they have been longer periods of time? The Hebrew word for day (yom) can have several meanings. These include: a 24-hour day, a period of light during the 24-hour day, or a time period of undetermined length. Some Hebrew scholars have pointed out that it is not possible to determine from the context of Genesis whether the word yom refers to a 24-hour day or to a very long period of time.
Some believe that the phrase "evening and morning" indicates a 24-hour day. In Hebrew, however, this is an idiomatic expression meaning the beginning and ending of a period of time and can refer to a period of time other than a literal 24-hour day.
Thus, the exact length of these periods is really a matter of interpretation.
5. GOD CREATED VARIOUS "KINDS" OF LIVING THINGS.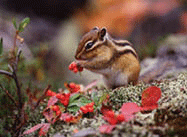 Historically, there have been problems when the biblical term "kind" was interpreted as a type of biological classification. The word "kind" is not the same as species. "Species" is a word that is defined by science and was not used at the time that Genesis was written. "Kind" is a much less specific term used in Hebrew to describe a small or a large group of living things (see for example: 1:11, 21, and 24). For this reason it is probably best to think of "kinds"as groups of organisms that God created.
6. HUMAN BEINGS ARE A PART OF GOD'S CREATION.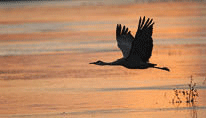 Both accounts in Genesis indicate that human beings were created separately from the other animals and were fully human and possessing all of the characteristics that we associate with human beings (Genesis 1: 26 – 27; 2:7, 18 – 24). There is no indication that humans evolved from lower life forms, or that the man and woman were created in a less than human form.
7. HUMAN BEINGS ARE A PART OF THE BIOLOGICAL WORLD. (GENESIS 2:7).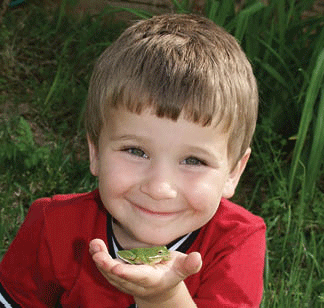 Genesis tells us that human beings were formed from the dust (Genesis 2:7). For this reason, our physical bodies are made up of the same elements that make up other living things as well as nonliving things such as air, water, rocks, stars, and planets.
Because humans are made of the elements of the earth and were a part of the creation of all life on earth, there are certain characteristics that we share with other living things. Genesis tells us that God "breathed the breath of life" into the man that he had created (Genesis 2:7). The term "breath of life" is used in reference to other animals as well as human beings (Genesis 7:21 – 22). This can perhaps be thought of as "biological life" and is something that we share with other living things. This is why many of the chemical processes that take place within the cells of our bodies are similar to those found in other living things. Also, like other animals, humans have a "biological life" that ends in death and a physical body that returns to the earth.
8. HUMAN BEINGS BEAR THE IMAGE AND LIKENESS OF GOD.
Unlike the other creatures that God formed, humans alone were made in the image of God (Genesis 1:26 – 27; see also 5:1 – 2; and 9:6). It is this God-likeness that sets humans apart from the biological world and gives humans a distinction and status in the creation.
The image of God that we possess gives us our spiritual dimension and makes each human being a person similar to the way in which God is a person. Humans are personal creatures and have personality because God is a personal Being and has personality.
Human beings were also created by God with the capacity and responsibility to act morally (Genesis 2:16 – 17). This is a part of the image and likeness of God, which each human being possesses.
Humans are free moral agents and must make decisions and act according to moral principles. Some may choose to deny this and live as if there is no such thing as right or wrong, but that is a choice that they must make.
CONCLUSION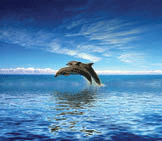 The Genesis account tells us that when God had finished with his creation, he "saw that it was good." This phrase was repeated several times in Genesis 1 and each time it is used in reference to some aspect of God's creation (Genesis 1:4, 10, 12, 18, 21, 25, 31). The phrase, "God saw that it was good," tells us something about God's creative acts. The original creation was in a state of well-being and there were natural laws in place that maintained and sustained the universe that God had made.
Modern science began with the assumption that the universe and the laws governing it were created by God and most of the early scientists were Christians, or at least held a theistic worldview with God as the Creator in the center. For many today, the theistic worldview has been replaced with a naturalistic worldview in which man is the center and natural processes the dominant force in the universe. For these individuals the universe is no longer seen as a product of God's creation, but rather the result of unguided natural processes. For Christians, however, the first two chapters of Genesis continue to provide information about the universe and a basis for faith in God as its Creator.
Picture credits:
© Robyn Mackenzie. Image from BigStockPhoto.com
© Photo: ESO 456-67, credit: ESA/Hubble and NASA
© Leonid Tit. Image from BigStockPhoto.com
© WizData. Image from BigStockPhoto.com
© rdodson. Image from BigStockPhoto.com
© AmeeC. Image from BigStockPhoto.com
© Archman. Image from BigStockPhoto.com