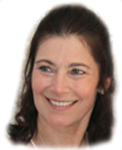 Our trip to Ecuador and the Galapagos Islands was a faith-building experience we will always treasure. The congregation in Quito operates an accredited biblical studies program training preachers and Christian workers from all over South America. John was honored to teach classes for them and to speak to the congregation on Sunday morning. In addition to their community work in Quito and beyond, the congregation operates an orphanage and a Christian school in the northern province. The school is changing many young lives by giving them a good education, a stable and loving home life, and a foundation of faith in God and the Bible. To our delight, John was asked to speak to the school children, too. We were impressed with their intelligence, enthusiasm, and desire to learn. The school is located at just over 11,000 feet above sea level, and the drive to the school gave us a chance to see the beauty of the Andes mountains and countryside.
Our next adventure was to rendezvous with the medical missions team that had just come out of the Ecuadorian jungle and go to the Galapagos Islands for rest and relaxation with fellow Christians. The medical missions team had just spent two arduous weeks in the interior jungle treating the sick, helping the poor, and ministering to all who had physical and/or spiritual needs. It was physically and emotionally draining, but they did it with joy and gratitude because of their convictions about obeying God and serving others.
It was inspiring and motivating to be with them and all the Christians working in Ecuador to serve families and communities and to teach people about God and Jesus and his Word. These Christians were living their convictions and it was a joy to be with them. We listened to John's discussions about the islands, and in the evenings gathered on the top deck of the ship to sing hymns and spiritual songs, pray together, and share lessons about all the things we had seen during the day that spoke of God's wisdom and design in the world around us (Romans 1:19 – 20). On top of that, we had above us the most awe-inspiring, magnificent star-studded sky you have ever seen (Psalm 19:1)!
How blessed we are to have experienced spiritual and sensual feasts like this. We are thankful to God and to all Christians who are putting their faith into practice (Matthew 7:24) and making this a better world to live in. (For more about this ministry in Ecuador go to www.operationecuador.org.)
— Cynthia Clayton

Picture credits:
©Patty Gibson