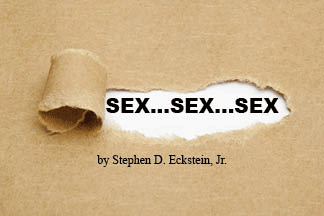 Stephen D. Eckstein, Jr., was the former head of the Bible department at Michigan Christian College, now known as Rochester College in Rochester, Michigan.
INITIAL REACTIONS
What was your initial reaction to the words in our title? Did the thought that sex is bad, corrupt, and evil come into your mind? Or did you think about the sex literature that is often featured at newsstands throughout the nation? Or did you experience a wave of disgust at another article on sex — perhaps the major topic of movies, magazines, and common talk among the American people? Or did you lament the condition of our so-called Christian America in its sexual abuses in contrast with the beauty and holiness of proper sex relationships as depicted in God's word?
It is my hope that the last mentioned concept was your first thought. However, if one of the others flashed through your mind, it was because we have been subjected to a constant stream of perversion in nearly all of our media and have received little constructive teaching in our homes and congregations. Some have omitted this teaching entirely because of prudish misconceptions that sex is bad, but a necessary evil connected with marriage.
THE NEED
Often our youth receive little or no teaching in a straightforward, clear-cut manner prior to college age. In too many cases, even then evasive generalities are used. Therefore, I feel the necessity of teaching sex and its varied aspects to the youth in our church. Church young people today are forming a neglected set of values in regard to sex and sexual conduct. Thus, I would like to list the following principles for teaching sex to our youth:
BIBLE PRINCIPLES
1. THE BIBLE SPEAKS PLAINLY, FRANKLY, AND OFTEN ON SEX FROM GENESIS TO REVELATION.
Many of the sex episodes recorded are evil, but this does not make the Bible an evil book. They are not included for the corrupt in mind who wish a lustful story to whet their evil appetites. They are included with all the sordid details in order to show clearly that the holy and pure can become exceedingly sinful by misuse. (Note the principle of Romans 7:13.) These stand out as God's solemn warnings to those who might venture on the same ruinous course today. They were written for our admonition and learning. Each should be studied carefully for the intended lessons.
2. THE LORD SET FORTH SOME GREAT PRINCIPLES.
This is especially true of the Pentateuch, which shows the various types of sexual sin and their consequences both in the lives of the guilty and the innocent. These principles can be further explained by examples cited in the Bible. Study of these in conjunction with the use of a good concordance can be very rewarding.
3. THE LORD SPEAKS PLAINLY ON THE BEAUTY, HOLINESS, AND SANCTITY OF THE SEX RELATIONSHIP IN MARRIAGE.
God created man and woman with the desire for the opposite sex and has prepared for its proper expression and fulfillment in the marriage relationship. Because of much misinformation and distortion of the truth in movies and other media, young, impressionable minds have been deceived by Satan. The result is that they are engaging in all kinds of sexual irregularities in the single state and outside the marriage relationship.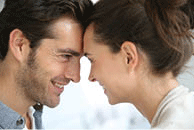 Any Christian who has counseled with youth can testify that sex problems are often foremost. As a result, it is necessary to counteract such by clear-cut, positive teaching from God's word that marriage is based primarily upon the spiritual union between a man and a woman in Christ. This makes it possible for the physical (which includes the sex relationship), the moral, emotional, and intellectual aspects of husband and wife to blend increasingly together as the years pass. Without this vital spiritual union in Christ, troubles are sure to arise. This should be made crystal clear. In such a marriage, the sex relationship will take its proper place in the whole of marriage and be a contributing factor to the benefit of both husband and wife as they grow together in the Lord.
4. A FREE EXCHANGE OF IDEAS AND DISCUSSION IN CLASS WITHOUT RIDICULE IS IMPERATIVE.
No questions should be evaded as foolish. Young men and women should express their views frankly in order to reveal their thinking to other members of the class and thus facilitate better understanding.
SUGGESTIONS FOR STUDY
1. List all Bible examples and principles on sex and marriage.
2. Arrange these under the headings PROPER USE and MISUSE. Point out in your study of each the blessings enjoyed in proper use and the curses and misery that follow from misuse.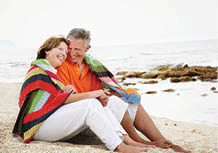 3. Discuss the purpose of marriage as intended by God and the role of the sex relationship. List and discuss sex ideals that should be striven for by the young man and woman as they plan for marriage and for those already married.
4. Discuss the remarkable nature of the sexual union — the power entrusted by God to man and woman to participate jointly in the beginning of souls that shall live eternally.
May God bless our teachers and their students in their efforts to teach sex and sex conduct as holy, wholesome, and beautiful.
Picture credits:
© Ivelin Radkov. Image from BigStockPhoto.com.
© anpet2000. Image from BigStockPhoto.com.
© Godluz. Image from BigStockPhoto.com.
© hannamonika. Image from BigStockPhoto.com.