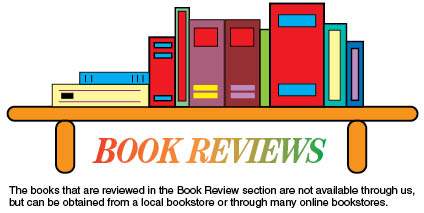 Can Man Live Without God
by Ravi Zacharias,Thomas Nelson Publisher © 2004,
218 pages, $13.99 (paperback), ISBN-13: 978-0-8499-4528-1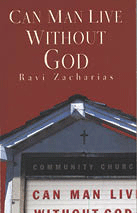 Dr. Ravi Zacharias is one of the top defenders of Christianity and the Bible in today's world. He holds degrees from several reputable schools including a Doctor of Divinity from Houghton College, a Doctor of Laws degree from Asbury College with a post doctoral in English romantic poets at Cambridge University. He is a brilliant author and an excellent debater. This book is not a book of science, but rather a philosophical approach.
The book is divided into three parts with five or six sections to each part. The first part is titled "Anti-theism is Alive and Deadly." Using massive numbers of quotes and stories of everyone from Nietzsche to Mohammed Ali, Zacharias shows how atheism fails in practice and in theory to produce quality in life. Quotes of leading scholars of major atheist and agnostic views are used, and the conclusion is that "outside of Christ there is no law, no hope, and no meaning."
The second section is about making sense of life. It is titled "What Gives Life Meaning?" Defining truth and creating a workable philosophy of life are the main subjects with the goal of the section to show that wonder, truth, love, and security are only found in God.
The third section is titled "Who is Jesus and Why Does it Matter?" It works in a theological perspective to the question of whether man can live without God.
There are two very useful appendices in the book. One is from the Veritas lectures at Harvard, presenting a question/answer session that is very interesting and helpful. The other is a review of famous skeptics/atheists quotes, including Descartes, Hume, Kant, Kierkegaard, Russell, and Sartre, showing their education value and their weaknesses.
This is a good book for college students, especially those students taking a philosophy class. The book is well written and useful for college students. For a lay reader not familiar with academic atheist material, it may be of lesser interest.