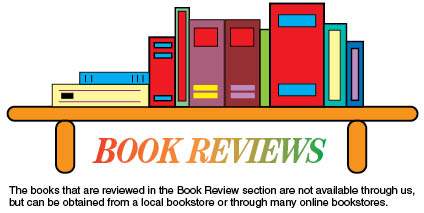 Bible Rhymes: 52 Poems with Commentary
by James M. Gregory, Self Published and available on Amazon,
© 2015, 217 pages, $19.95 (paperback), ISBN-13: 978-1-312-93971-4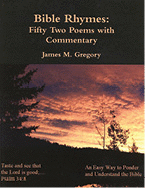 Dr. Gregory is a Professor Emeritus of Civil Engineering at Texas Tech University. In addition to his science work, he is a poet and has been an elder and deacon in a local church for many years. What Dr. Gregory has done is to write poems and then explain the relevance of the poems to biblical teaching. Dr. Gregory expands on his poems about Bible persons or events by discussions of archeological evidence or biblical connections to the poem content.
Our interest in this work is not only about the historical validity of the biblical record which Dr. Gregory discusses, but also scientific discussions about the design and function of things we observe in the creation. There are poems about water, oxygen, life, death, seeds, the order of life, and the design of living things.
If you are looking for a very different approach to Bible stories and to the validity of the Bible, you will find this book very useful. Dr. Gregory's science is accurate, and his ability to write simple poetry is excellent. You do not have to struggle with the meter or the structure of the poems, which leaves you free to enjoy the message and reflect on what the Bible is teaching.
This is one of those practical books that all of us can read, appreciate, and understand. It will be especially useful in strengthening and encouraging Christians in their faith.