Return to 1st Quarter 2023 articles.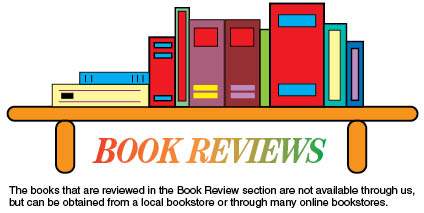 Person of Interest
by J. Warner Wallace, Zondervan Reflective, © 2021
$19.95 paperback, 312 pages, ISBN-13: 978-0310111276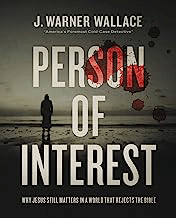 For over 20 years J. Warner Wallace has been a cold-case homicide detective solving crimes where there is no body or witnesses. He was an atheist for many of those years. This book takes a case where a man's wife was missing, and detectives found no body. Wallace applies the same techniques he used in that case to investigate the existence of Christ, bringing an incredible new tool to apologetics.
This book shows how an atheist trained in using evidence can conclude that Jesus Christ lived and was what the Bible says he was. Wallace does not accept biblical statements at face value but investigates whether the evidence supports what the Bible says. He addresses the usual atheist challenges to belief in Christ and examines the evidence.
One of the great strengths of this book is that it has detailed and exhaustive lists comparing Christ to Old Testament personalities and the influence of Christ on world affairs. Wallace constructs a profile of Jesus with 64 characteristics. He uses the profiling techniques of a detective to show how Jesus fulfilled all the Old Testament prophecies, which would be impossible for an imposter to do.
Much of Wallace's work involves secular sources with no biblical connections. The number of books written about Jesus (17,239) compared to the 30 top human book subjects is astounding. Shakespeare (9,801), Lenin (4,498), Lincoln (4,978), Napoleon (4,007), and Marx (3,817) are the closest ones to Christ. Wallace also points out the influence of Jesus on art, music, education, and science. Eight pages list modern sciences positively influenced by Christ.
This book contains evidence that will challenge any skeptic. We recommend it highly.