Return to 2nd Quarter 2021 articles.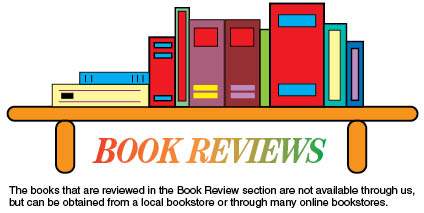 Father's House
by Ron Hendron, Jr., © 2020,
(paperback) fathershousedevotion@gmail.com
We are always looking for new books that offer something different that we think our readers would like to know about. Sometimes we have reviewed a book that provides exceptional use as a class study or a devotional. This book, titled Father's House, takes a different approach to faith.
In the past, we have published articles by the author, Ron Hendron, Jr., in this quarterly journal. His writing is clear and offers a unique approach to faith. He states that he has three hopes for this book:
That it will ignite a passion for God as Father and Creator by helping us receive his love as family.
That it will encourage us towards deeper faith by connecting us to the strength that comes from knowing our origin and reason for being here.
That it will help us lead more meaningful lives by connecting us to life-changing experiences through stories about his children.
The book is spiral-bound, 8½ by 11 inches, with 120 pages that you can lay open for class use. There are 13 chapters, making it fit a quarter of study, and the book includes a teacher's guide.
The first chapter is "Creation." It begins with, "Light — light everywhere God is light, so that's all there was. He didn't have a place. He didn't have time. He just was." The author then brings three figures into this introduction — Spirit, Planner, and Announcer. With that setting, the book quotes Genesis 1 to 3 in story-form, including Satan's origin. At the end of the chapter, there are 12 questions dealing with the subjects of the first chapter with references to Hebrews, Romans, Matthew, Job, and Revelation.
That will give you an idea of how different this book is. The study is deep, going into the kind of questions young adults ask. Chapter 6 contains a discussion of the Trinity based on The Planner (God), The Creative Power of God (the Holy Spirit), and (The Communicator) Jesus. Other chapters deal with why we are here, the story of Adam and Eve with Satan and temptation to sin, and Cain and Abel.
Starting with chapter 11, Hendron studies three different Bible characters. Joseph' s story provides a study of behavior, forgiveness, and peace. The study of Job gives insight into how God tests us and what he will allow. The last chapter relates to Jesus, God in human form, and faith. This is a very different study and one that will appeal to young adults and college students.