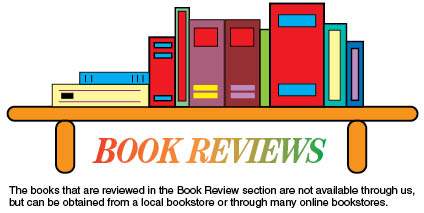 After Life:
A Glimpse of Eternity Beyond Death's Door
by F. LaGard Smith, Cotswold Publishing, © 2003,
334 pages, (paperback), ISBN-10: 0-9660060-4-6

F. LaGard Smith is one of the most prolific authors of our time with over 20 books in his collection including The Daily Bible which is a chronological arrangement of the NIV translation. This book is perhaps the most valuable book Smith has written because it exposes misguided views of death. Smith explains these views and details why they are inconsistent with what the Bible teaches. Some of the points he makes contradict some traditional views, but the biblical basis of his writing is undeniable.
Smith's style is humorous and light which can be seen in his chapter titles. The chapter that deals with why heaven is not a physical place is titled "Give Me Heaven; You Can Have the Streets of Gold." Purgatory is explained and denied with the title "Purgatory — Slapping Grace in the Face." The book is divided into two parts: "Peering Over the Edge of Eternity" and "Bedlam On the Brink of Eternity." Discussion of the Seventh-Day Adventist, Jehovah's Witness, and Mormon views are handled as appendices. At the back of the book, there are some useful charts showing different approaches to understanding what happens when we die.
You may disagree with Smith's conclusions on some of these issues. He makes a splendid case for the soul being subject to death which we have seen and reviewed in the past from Edward Fudge's book The Consuming Fire. Smith makes his case biblically, and he is much easier to understand than Fudge.
The book is thorough, well-written, heavily biblically based, and is arranged in a way that makes it useful for classes, sermon preparation, and personal study. We recommend this book highly.