Return to 4th Quarter 2018 articles.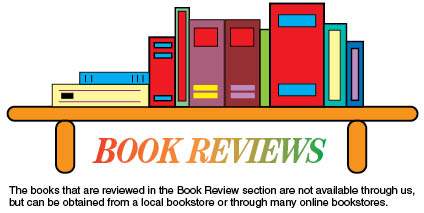 Campus Core
by Douglas Jacoby, Illumination Publishers, © 2018,
170 pages, $14.99 (paperback), ISBN-13: 978-1-941988-32-9
In this issue we feature two books by Douglas Jacoby. There has been a need for a very long time for a book to help young people understand what they are going to be up against in college. This book covers how to handle spiritual challenges, how to get good grades, what to expect in different courses, and how to finance college. It may be useful in helping young people decide whether to go to college.
Fifty years ago many of us went to college because it was that choice or work on the farm or in a factory, or be drafted for military service. That whole scenario has changed, and kids need help in facing the new demands of college. Dr. Jacoby holds advanced degrees from Duke, Harvard, and Drew universities, and his material is accurate and useful.
This book is divided into four sections and three appendixes. The first section deals with spiritual challenges and approaches, personal challenges such as roommates, and why go to college. It discusses dorms, clubs, meals, types of colleges, and being involved in evangelism.
The second section involves academic areas such as how to have a study strategy, how to read the large volumes of material, how to prepare papers, and how to take tests.
The third section is called "Engagement." This is Jacoby's summary of each of 42 subject areas, and he covers it in 54 pages, so obviously, the coverage is very general. Jacoby's view of a subject like evolution might not agree with the views of many conservative Christian parents, but it is a useful section for kids who need to realize there are Christian answers to what they are going to hear in a state college classroom.
The last section of the book and the appendixes are dedicated to the church and Christian families. Campus ministers are addressed directly. Should a student plan to work full time for the church? Should the student go to graduate school or some other educational experience? How do we pay for college? Additional resources for college students including books and personal planning are presented. This is a unique book and useful for students planning to go to college and for their parents.