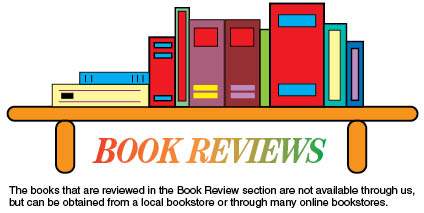 Christian Apologetics in the Postmodern World
edited by Timothy R. Phillips & Dennis L. Okholm, InterVarsity Press,
© 1995, 238 pages, $22.00 (paperback), ISBN: 0-8308-1860-X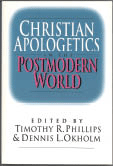 The title of this book seems to this reviewer to be a little misleading. This book is not an effort to answer the Modernism and Postmodern arguments, but rather it is a discussion of what theological position should the church take to answer Modernism and Postmodern challenges. Phillips and Okholm teach theology at Wheaton College, and what they have done in this book is to bring together essays that discuss modern theology on a philosophical and theological level.
The book begins with definitions of apologetics and postmodernity. Roger Lundin and John Stackhouse discuss the arguments and resources related to postmodernity. William Lane Craig maintains that the approach of evidence works. Six different authors discuss the theological challenges that churches face. The last part of the book covers postmodern arguments and various methods of answering those challenges.
This is not a book that the average Christian will find useful. It is aimed at theologians and ministers, and will have most of its use in seminaries and religious academic institutions. Those who have an interest in philosophy and theology will enjoy reading the opinions and ideas of the authors. However, if you are looking for answers to give to people who doubt the existence of God you will not find many that will be useful in this book. We recommend it to ministers of college congregations and to teachers and students in university theology courses.