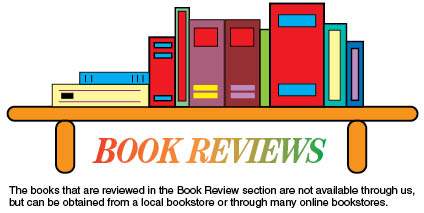 How to Understand Your Bible
by T. Norton Sterrett and Richard L. Schultz, InterVarsity Press, © 2010,
205 pages, $16.00 (paperback), ISBN-13: 978-0-83081093-2
Reviewed by Phillip Eichman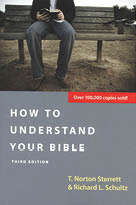 Some people believe that simply reading the Bible will allow a person to fully understand and properly interpret God's word. It is true that some of the Bible is relatively simple and easy to understand. However, that is not true of much of the Bible. Differences in language and culture and centuries of history separate us today from the original authors and the original audience.
There are a number of lengthy, detailed books on biblical interpretation, but these books themselves require training in biblical studies just to understand them. How to Understand Your Bible, on the other hand, was written for those who lack formal training and yet desire a deeper and fuller understanding of God's word.
The book is divided into four parts. Part I is titled "Basic Considerations." It introduces the reader to the communication process, various tools for Bible study, and a plan for implementing more detailed study. Part II, "General Principles," outlines several principles of interpretation. These include understanding the literary context, the meaning and use of words and grammar, and determining the author's intended meaning. In Part III, "Special Principles," the authors of the book introduce some of the more challenging aspects of biblical interpretation. These include figures of speech, symbols, types, parables and allegories, Hebrew idioms, and Hebrew poetry. In the final section, Part IV, "Application," the authors outline some basic principles for making application of biblical passages to our current situation. They also give an example of how to implement the method outlined in the book to study a selected passage.
This is a revised third edition of a book that originally came out in the early 1970s. Both Sterrett, the original author, and Schultz, who did the revisions for the third edition, have many years of experience training students in biblical studies. The book is well written and would be useful for anyone wanting to do more serious Bible study.