by Dr. Paul Douglas Smith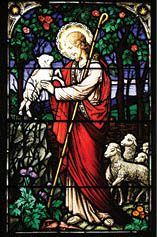 Jesus commands us in John 15:12 to love each other as he loves us and Galatians 1:4 tells us that Jesus gave himself to redeem us from our sins. In John 10:11 and 15, Jesus tells us, "I am the good shepherd: the good shepherd giveth his life for the sheep. … As the Father knoweth me, even so I know the Father: and I lay down my life for the sheep." We are his sheep!
Jesus was born a King and he ruled a kingdom (Matthew 2:2; John 18:36), yet he took upon himself the form of a servant (Philippians 2:7). Paul tells us in Philippians 2:8 that Jesus "being found in fashion as a man, he humbled himself, and became obedient unto death, even the death of the cross." Here we see that Jesus loved us so much that he sacrificed his own life to rescue us from the penalty of eternal damnation — and that is not all! In 2 Corinthians 8:9 Paul writes, "For ye know the grace of our Lord Jesus Christ, that, though he was rich, yet for your [OUR] sakes he became poor, that ye through his poverty might be rich." Jesus stepped down out of his royal apparel, and out of the spiritual kingdom he ruled, to don a human form so that we can become rich in his grace and mercy and share with Jesus in his eternal kingdom.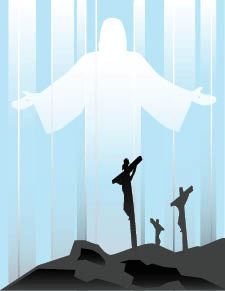 Jesus laid down his life for us through humility and death, and he expects the same from us. In other words, since Jesus willingly gave so much for us, we should be willing to do the same for both him and mankind. In fact, Jesus plainly teaches in John 15:13, "Greater love hath no man than this, that a man lay down his life for his friends." This not only refers to humanity, but also to Jesus because in John 15:14 Jesus calls us his friends! Solomon, the wisest man ever to live, wrote, "A man that hath friends must shew himself friendly: and there is a friend that sticketh closer than a brother" (Proverbs 18:24 [cp. Ecclesiastes 4:9, 10]). Jesus is our Lord and King; he is our brother, and he is our friend! We are also to love and care for our enemies in the same way (Matthew 5:43 – 44).
Love is an action word. In 1 John 3:18 we are taught that our love for others must be in deed and truth. We must help the poor and destitute with their physical needs (1 John 3:17), as well as with their spiritual needs, and not shun those who have fallen (Romans 15:1 – 2; Hebrews 13:3; Jude 1:23). We also must not become self-righteous; allowing our attitude and example to become a stumbling block that causes another to fall and turn away from Christ (Romans 14:13). Likewise, we must not allow our life-style to be an influence which causes another to stumble, nor shall we create an environment that will become spiritually detrimental to one who is suffering or who is spiritually immature (Romans 14:21; 1 Corinthians 8:13).
In Matthew 16:25 Jesus teaches us that "whosoever will save his life shall lose it: and whosoever will lose his life for my sake shall find it." What does this mean? First, it means if we choose a worldly lifestyle over a godly one, we will be spiritually alienated from God (James 4:4). Secondly, the day is coming where we will be persecuted and killed unless we deny Christ (Mark 13:9 – 13). Those who deny Christ to save their own lives, and receive the mark of the beast, will be considered liars and identified with antichrist and reap eternal damnation (1 John 2:21; Revelation 19:20). But those who endure to the end and those who are martyred confessing Christ as Lord; they will reap eternal life (Mark 13:13).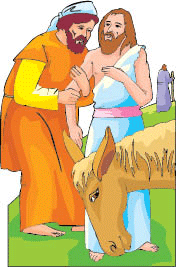 We are never to turn from helping those who are in danger spiritually or physically, even if it requires putting our own life on the line by doing so. Even in death we can save lives by donating our physical organs to those have need of them! Many have come to know the Lord or have had their faith strengthened by such acts of Christian heroism and generosity.
Our life is not our own (Genesis 2:7; Ecclesiastes 12:7). We are to use it to glorify God (1 Corinthians 6:20), not abuse, waste, or defile it by dedicating it to the world. Paul tells us in Romans 12:1, "I beseech you therefore, brethren, by the mercies of God, that ye present your bodies a living sacrifice, holy, acceptable unto God, which is your reasonable service." Doing so will glorify God and lead others to him, and we will be laying up treasures in heaven which will show that our heart is already there (Matthew 6:19 – 21).
Picture credits:
© allicat. Image from BigStockPhoto.com
© Bottom two illustrations: Art Explosion by Nova Development Corporation, © 1997– 2001.